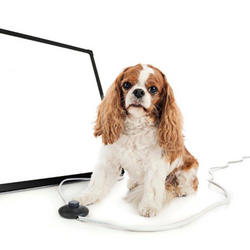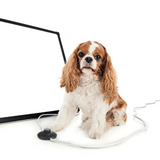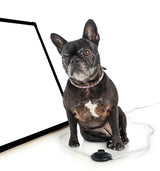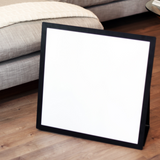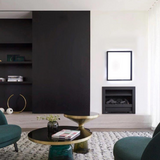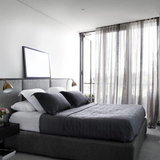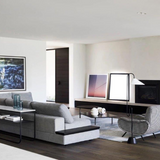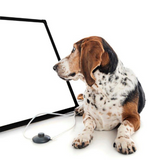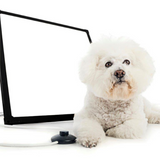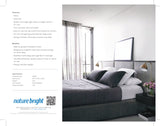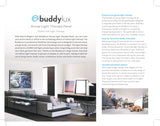 naturebright
BuddyLux - Group Light Therapy Panel
With Nature Bright's new BuddyLux Group Light unit, you can treat your entire family or office to the revitalizing effects of indoor light therapy. The BuddyLux is powered by SkyEffect technology and is designed to elevate mood, energy levels, and mental clarity by simulating natural sunlight. The light therapy panel emits a 10,000-LUX light, producing a calm, invigorating aura that can help your body get back into sync. Thanks to the BuddyLux's large screen, the unit can deliver light therapy to groups of people as well as pets, making it ideal for use in living rooms, family rooms, conference rooms, and other common areas.
Powerful Yet Gentle Light Therapy-The BuddyLux Group Light therapy unit produces an effective yet gentle light designed to regulate your body's internal clock. SkyEffect technology allows the BuddyLux to emit a therapeutic 10,000-LUX light for a soothing, energizing experience. The unit aids in stress relief and helps to re-sync your circadian rhythm.
Ideal for the Entire Family –– Even Pets! - Featuring a large 24-inch by 24-inch screen with dazzling output, the BuddyLux is perfect for use in large, communal spaces. To provide light therapy to the entire family, set the unit on your mantle or place it in a conference room to offer natural light therapy for your employees during the work day. The convenient step-on switch makes the Buddy Lux easy for everyone to turn on, even pets.
Versatile Placement Options - With a lightweight design that weighs just five pounds, the BuddyLux allows for a wide range of placement options. It can be mounted to a wall in your living room, set on a table, or placed on the floor to give your pets a direct path to the light. The unit features a 6.5-foot cord for easy maneuvering and positioning..